Steve Whitehurst
*****
Steve Whitehurst passed away December 15, 2021 in North Providence, Rhode Island. He was highly respected by his bandmates through the years and he will be sincerely missed. May he rest in peace.

Steve was a producer, composer, arranger, lyricist and musician and spent more than fifty years perfecting his craft. He wrote songs for himself and a variety of other artists, including The Grapes Of Wrath, Thornhill, Gruff Humor, Sky Train, The Leah Starr Band, Fontana Mix, David Ladd, Karen Dumont, Fred Mayo, Brent Burns, Eric Burdon, Bobby(So Fine)Butler, The Whitehurst-McClosky Duo, The Whitehurst-Moonie Duo, TRACE and The Rock Doctors.

He opened major concerts for Los Lobos and The Knack in Los Angeles, California, fronting his band Fontana Mix during the 1980's.

Steve consulted with Elvis Costello during the recording of Whitehurst originals and was courted as a writer and artist by MCA and Columbia Records. He once invited Ringo Starr to join his band while back stage at a Bruce Springsteen concert. Ken Scott, the engineer for Magical Mystery Tour and The Beatles White Album conferred with Steve on songs in the rehearsal stage. He performed with Peter Noone and the Tremblers and Ritchie Blackmore of Deep Purple and Rainbow.

Steve was also co-owner, with John Hesterman, of 5 Grapes Records and 5 Grapes Music Publishing. He returned to the studio in Phoenix, AZ the first week of June 2000, for a reunion with his first rock band, The Grapes Of Wrath. The recordings are are slated to be included on a forthcoming Grapes anthology CD.

Steve played drums, bass guitar, rhythm and lead guitar, keyboards and harmonica. He was also a lead and backup vocalist.

Steve's wife Maria Manuella Whitehurst, and their surviving family resides in North Providence, Rhode Island. His brother, Michael Eugene Whitehurst resides in Phoenix, Arizona.


Send 5 Grapes Music email here.


Return To The 5 Grapes Music Home Page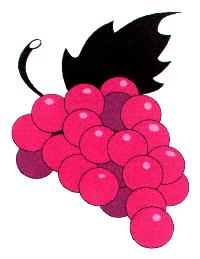 Design by Webmaster
Copyright © 2020. All rights reserved